While the company itself began in 1999, the name TaxPanacea wasn't coined until the first iteration of the website was released in 2005. "Tax" is self-explanatory but for those not well-versed in Greek, a "Panacea" is a cure-all. Our aim is to take the fear of the IRS out of your mind. The name was later changed to TaxPanacea Associates LLC in 2011. The business began in a small home office in Montpelier, Vermont and has since expanded into a larger space in Essex Junction. Peggy is the founder and was the sole member until Melinda came on board in 2007. The business has continued to expand, with Kathy joining in 2013, and numerous interns and temporary employees contributing to the team.
Margaret A. Munro. E.A. (AKA Peggy)
Owner and Founder,
TaxPanacea LLC
What can anyone say about a person who quits a good, well-paying (if slightly overwhelming) job for the uncertainty of self-employment in a new place, far from family and friends?
I think I've heard it all – from questions over my sanity to expressions of envy to concern over the absence of any sort of business plan. There's no question that, on the frosty Saturday morning late in 1998 when I yelled down the stairs to my husband and son to get dressed because we were going to Vermont, I wasn't paying attention to practicalities – I was grasping for solutions to a life that just wasn't working and was out-of-control. Excessively long days spent in an office with no windows deprived me of more than just sunlight – I was missing out on all my son's milestones and was losing connection with my husband.
Six months after that epiphany, we were in Vermont for good. Now, more than eighteen years later, my family and my tax practice are both thriving. True, I often work non-traditional hours (4:00 a.m. is a particularly popular start time, and I can work long into the night during tax season), but I have the freedom to structure my life so I have time to have breakfast with my husband and go swimming in the late afternoons.
And I have the good fortune to do work that I enjoy. I like creating order out of chaos (the mess in my office notwithstanding), and producing a neat packet of tax returns out of a shoebox of receipts feeds that need for order. Even more, though, I love helping individuals and families learn to use money as a tool to create a life that suits them. Whether I do it face-to-face, over the phone, by e-mail, or through my books and articles, helping people to stop chasing money for money's sake and begin crafting a life built to fulfill their dreams, is incredibly satisfying.
Is my life perfect after my "do-over?" Of course not – the eternal juggle of every person to balance the needs of family against the requirements of work still exist. Now, though, I can exert more control over the variables so that, while Paradise still remains slightly out of reach, this is pretty good!
Kathryn A. Murphy, Esq.
is a retired attorney with more than 20 years' experience in the fields of estate planning and administration, including drafting of sophisticated estate plans and prenuptial agreements for high net worth individuals. She has also administered many estates and trusts, both large and small, and prepared more than her fair share of estate and gift tax returns.
She graduated from The University of Michigan with an AB in English Language and Literature, received her Juris Doctor from Harvard Law School, and is a member of the Massachusetts Bar. Kathy currently resides in Michigan and is the co-author of Taxation of Estates and Trusts (Michigan Continuing Legal Education), and Estate and Trust Administration (Michigan Continuing Legal Education), and Estate and Trust Administration for Dummies (Wiley, 2013). She has also lectured on these topics for Michigan Continuing Legal Education. She's been interviewed by the national media on financial and trust topics. Her writing is an outgrowth of two of her loves: literature and the law.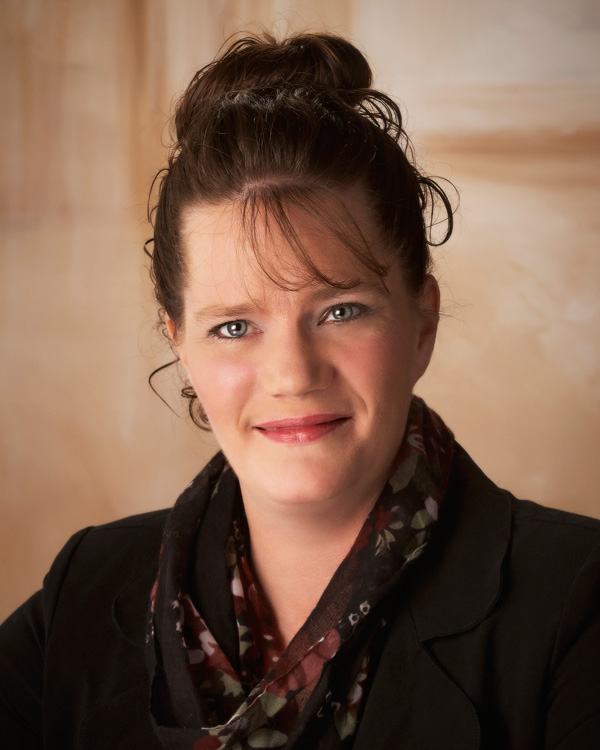 Melinda Campbell
came to TaxPanacea in 2007. She is the X-factor that has spurred the dramatic growth of the business. Since joining, she has gained experience handling all sorts of returns ranging from individuals to fiduciaries and she is our resident payroll expert. As the office manager, her ability to keep everyone organized and on task (especially Peggy) continues to be the driving force that leads to the main sigh of relief at the end of every tax season.
Melinda is a great researcher, which helps immensely whenever a difficult question arises. She works closely with both Peggy and Kathy to help settle disputes with both the IRS and state and local tax agencies .
Roddy
Official Greeter and all-around super-cool dude.
Angus
In Memoriam, Angus Mor, our first office manager.